Axe Regatta Results
Published 16:29 on 30 Jul 2017
Challenging conditions in the bay but the Axe Regatta races were completed.
Winner of the cruiser race was David Mettam sailing Arun with crew Lynn Weare & Colin Richards. Raoul Devos (David Crees) was 2nd and Summer Wine (Roy Macfarlane) 3rd.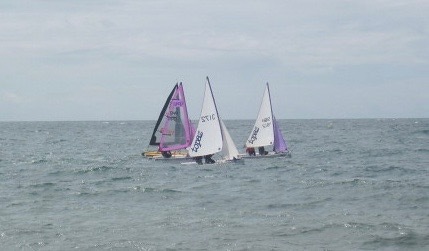 Nigel Daniel took the dinghy trophy with Amanda Parker & Katie Birt taking the Ladies trophies and Anna Parker, with crew Harriet Parker, taking the Cadet trophy.
The Regatta River Race held on 23rd July was won by David Barnett, with Mike & Jane Calvert taking the AOD trophy.
Winners of the model boat race series were team HMS Salmon (Oscar Sammons, Callum Priestley, Khai Veal, Phoenix Veal & Tom Clayton) with team Sanny D winning the trophy for best model boat design.