Cadet & Family Sailing
** Welcome to the Cadet and Family Sailing page **
Some families join AYC to get involved in the Club's dinghy sailing programme, whilst others take to the water on board their yachts, day boats or motor boats.
Whatever your interest, our aim is to encourage young people and their parents to get out on the water and have fun.

Cadet & Student Membership
You can apply to join AYC as a cadet member if you are aged between 7 and 17 years. An adult member of your family must be a member too. There are currently approximately 100 cadet members. Student membership is available for those aged 18 to 25 years who are in full time education or on an apprenticeship.
Dinghy Sailing Programme
Cadets take part in all aspects of the Club dinghy sailing programme, which runs from April to October. Saturday afternoon sailing sessions are open to all members (adults and cadets) and are fun, skill development sessions for all the family. Taster sails can be arranged for those of any age who would like to try sailing. Cadets & their parents regularly take part in the Club dinghy races on Sundays. There is also a cadet class in the River Race series which is held on the River Axe roughly once a fortnight during the evening to coincide with spring tides.
The Club owns a number of training dinghies, predominantly in the Topper Topaz range (Taz, Topaz, Vibe, & Argo) because these are particularly suited to beach launch & retrieval. The training dinghies can be used during organised sailing sessions and allow those who are new to dinghy sailing to gain some basic skills, before buying their own boat. The Topper Topaz is proving a popular choice for members to purchase. There are also privately owned Fevas, Mirrors, Picos, Lasers, Toppers and catamarans.
All activities are organised by parents and volunteers. The AYC cannot take responsibility for unaccompanied children under 18 years other than for RYA accredited courses. Every cadet must have a parent/responsible adult present to supervise and support activities either on the beach or on the water. We rely on parents to help with rigging dinghies, and launching/retrieving (no previous experience needed - instruction will be given!). Parents who are keen to get out on the water will find plenty of opportunities to sail themselves and many undertake powerboat training so that they can support sessions as support boat drivers.

Click here for the 2022 Dinghy Sailing Programme
Cadet Activities Week

This is held in the summer holidays and includes dinghy training as well as water based games and social activities. Every cadet must have a parent/responsible adult present to supervise and support activities. Dates for the 2022 Cadet week are 12th-16th August. Bookings are only open to AYC members.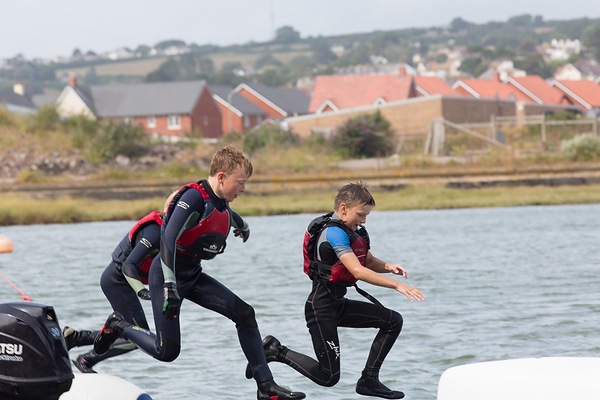 Club Training Dinghies

The Club owns six Taz dinghies and six Optimists (2 purchased thanks to a grant from Devon County Council) - these are suitable for entry level dinghy training (age 7-12years). In 2018, the old Toppers were replaced by three Topper Topaz dinghies, which are suitable for adults and cadets sailing either single handed or two up. In addition, the Club owns three RS Fevas (thanks to a legacy), two Vibes & an Argo (funded by Sport England) which are suitable for adults and older teenagers.
Cadet & Family Social

Social events and family barbeques are organized at intervals throughout the season. After sailing, the clubhouse has a number of board games to keep younger cadets occupied whilst their parents are in the bar! The Club also now has a track for 'Boules on the Beach'.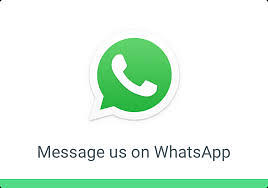 Updates about cadet & family social events will be communicated by email or WhatsApp. To join the AYC C&FS Social WhatsApp group please email your mobile number to sailing@axeyachtclub.co.uk (AYC members only).
Cadet Trophies

At the annual AYC Prizegiving, a number of trophies are awarded to cadets for achievements during the season, including the prestigious Lysander Trophy, which is awarded for the best overall cadet performance of the year.
RYA training

In 2017 the RYA gave approval for the Training Committee to add dinghy instruction to the Club's list of RYA recognised courses. Being a dinghy sailing RTC allows us to certificate the courses we run for our members. If a suitable course is not available at AYC, members also have the chance to complete stages/levels of the RYA National & Youth Dinghy Sailing Schemes at nearby centres. It is important to emphasize that the Club is not a commercial RYA sea school and therefore does not offer dinghy training courses to non-AYC members.
During Saturday Sailing and other sessions, we aim to help cadets and adults develop their skills in a way that is complimentary to the way the RYA teaches. RYA coaching/certification weekends are planned for 2022, during which an RYA Senior Instructor will formally assess the skills which a group of members have gained during the Saturday Sailing sessions. Please contact the lead for dinghy training Steve Hawkins via sailing@axeyachtclub.co.uk if you are interested in taking part in one of these.
The Club gained recognition as an RYA training centre for powerboat/safety boat courses in 2015 and also runs land-based RYA courses (First Aid, VHF radio, Diesel Engine, Day Skipper, & Yachtmaster). Senior cadets & parents have the opportunity to complete RYA powerboat level 2 training at AYC and several parents have completed the RYA safety boat course.
Cadets learning powerboat handling skills
Sailing on the River Axe
Axmouth Harbour
AYC dinghies in Lyme Bay
River racing
Cadet & Family Sailing Working Group

The '5yr Strategy to Develop Family Sailing' at AYC was put in place in 2012. This led to a 6% pa growth in Club membership, with cadet and student members currently making up ~13% of the total. The Cadet Working Group was established in 2013 and is made up of parents and a senior cadet representative. It reports to the Activities Afloat Committee. It was renamed the Cadet & Family Sailing Working Group in 2016, taking on responsibility for the development of dinghy sailing for adults as well as children, as part of a Sport England funded project. The current AYC Development Plan aims to build on the success of the 'Family Sailing' initiative.
If you would like any further information please contact a member of the working group via sailing@axeyachtclub.co.uk.
Chair: Paul Sammons
Co-Chair/Admin/Policies: Carol Evans

Secretary: Sam Priestley

Training: Steve Hawkins
Dinghies & Equipment: Paul Sammons, Oscar Sammons
Cadet Rep: Elliot Sammons
WhatsApp/Social: Lucy Bennett
Taster Sails/New Members liaison: Dawn Hawkins

Member: Sam Knights
AYC Safeguarding Welfare Officer: Morag Steven safeguarding@axeyachtclub.co.uk
The AYC Safeguarding Policy can be accessed HERE.