Torquay Race/Rally
12th - 13 June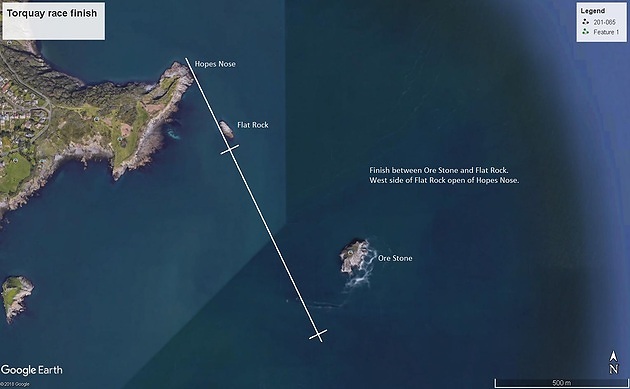 Sign on sheet in clubhouse by 08:00 on day of race or by SMS/Whatsapp before race start.
Start time: 09:00
Start line: Home Buoy and Start Hut
StartBoat: Blue Jay
Finish: Between Ore Stone and Flat Rock; transit West side of Flat Rock open of Hopes Nose.
Communication: VHF channel 77

Time limit: 18:00 Please take position if still sailing at 18:00.
Cruiser coastal handicaps will apply
Please submit your elapsed time or position at time limit to Tony via SMS or Whatsapp on 07974386221
All skippers to make their own berthing arrangements.
For more information please contact Tony.
Book
This event currently has no tickets available.